Quality Kitchen and Bathroom Renovations in Melbourne, Victoria
When it comes to bathroom and kitchen renovation Instyle Renovation vic has the knowledge, expertise and eye for detail.
We bring the highest standards, expectations of comfort as well as the most aesthetic sense to turn your ordinary bathroom and kitchen into extraordinary. We are specialized in a wide array of service such as bathroom and kitchen renovations, kitchen remodeling, change doors, tops etc. We always keep in mind your kitchen and bathroom that needs to be updated has an underlying charm, beauty, and grace. That's why, while taking up our renovating service we respect the character and integrity of the original structure. We at Instyle Renovation vic will cater you a well thought out solution that is hassle free and mindful to your living situations.
We work directly with you, our valued customer, to make certain you are confident and comfortable with your design and renovation choices.
Our bathroom renovations melbourne expert team is armed with the latest tools and technologies to meet with your new set of needs and desires regarding your bathroom and kitchen at the same times to enhance their functionalities and charm.
We are proud of our reputation as being among the most reliable companies for bathroom and kitchen renovations in Melbourne Metropolitan, Victoria. Our goal is to ensure the complete satisfaction and peace of mind of our clients through the highest quality service. From a small project to a major renovation, Instyle Renovation vic ensures to exceed all of your expectations. We work attentively and efficiently so that you and your loved ones can enjoy the luxuries of your new kitchen and bathroom as quickly as possible.
Our Work Ethics
Honesty
Dependability
Transparency
Friendliness
Timeliness
Services We Undertake
Bathroom Renovations
Kitchen Renovations
Kitchen Remodeling
Doors and Tops
Bathroom Renovations in Melbourne
Are you willing to design and style your dream bathroom?
Prepare each and every detail and imagine how your brand new bathroom structure will look. We are the bathroom renovation experts in Melbourne. We build bathroom designs, bathroom renovations plans, layouts and a lot more. Our team of qualified professionals specializes in various bathroom renovations for Melbourne home owners.
We ensure for a wide array of bathroom renovations from designing creative storage space through upgrading a claw-foot tub and steam shower, up to transforming your dated bathroom into the most elegant one. We promise to add personality to your bathroom as with us the options and choices are endless.
Our dedicated and friendly staff will work closely with you to assure that your elegantly renovated bathroom will be the reflection of your lifestyle to compliment the aesthetic of your home. Contact us immediately and our prompt professionals will make your dream bathroom into a reality.
Kitchen Renovations in Melbourne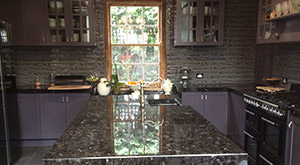 A kitchen is a bit more than just a functional room in your home – it is a key feature in your way of life approach that enhances its surrounds. Searching for best kitchen Renovations in Melbourne? Our Kitchen renovators will assist in improving the attraction and features of your kitchen designs which will meet your lifestyle more. If you need something fashionable with a trendy touch our kitchen renovators provide you with a unique quality kitchen designs that will inspire you.
Our quality kitchen renovation is a value-added enhancement to your home. We understand that your kitchen is the focal point during family meals, entertaining friends as well as during holiday gatherings. So we are here with the most upgraded tools and creative solutions to transform your kitchen fully functioning and exquisitely designed. We are committed to transform the look, feel and value of your home through our kitchen renovation that you'll take pride in.
Advantages of kitchen Renovation
Increases Your Home Value
Increases Your Happiness
Updates Your Kitchen
Makes your domestic life well organized
Kitchen Remodeling
Instyle Renovation vic offers a wide variety of kitchen remodeling solutions to fit any budget or design needs. We undertake full remodeling to install new cabinetry, countertops, plumbing fixtures, appliances, flooring, decorative hardware, and tile. Our victoria Kitchen renovation designers are dedicated and friendly and they will guide you through the entire process from inspiration to installation.
With us you can remodel your kitchen your own creative way. We bring more options but the choices are all yours whether you wish to add more cabinets, some additional shelving, some under-the-countertop storage or maybe even an overhead pot rack. So with us all of your kitchen remodeling dreams can be accomplished.
Advantages of Kitchen Remodeling
Helps building Your Dream Kitchen
Adds More Kitchen Storage Space
Increases the value of your home
Doors and Tops
We have a large collection of doors and tops to give your kitchen an extraordinary look and feel. We undertake the replacement or installation of doors and tops to give your kitchen an immediate elegancy that will save you time and money. Our creative solutions can go above and beyond your aesthetic and functional needs of your doors and tops.